Your plastic sterilizable ampoules
Do not wait any longer to discover this new nomadic galenic, sterilizable and in recyclable plastic. A perfect alternative to twin tip glass vials that are fragiles and with a highly carbon cost.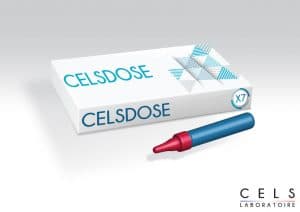 Cels laboratoire is a synergy of multiple strong professional experiences dedicated to Health.
It is as natural as that.
If today food supplements are legally recognized, consumption bigger and bigger, it is thanks to the retailers who invested to communicate, inform and lead us to a new way to handle our health.
Such an effort of promoting, advertising was able to succeed thanks the producers. Beekeepers, pickers, farmers, all around the world produce des raw vegetable, animal, beekeeping material that becomes food supplements.
And to link producers to retailers, there is CELS Laboratoire.
Transform a plant to an extract. Mix vegetal extract to vitamins. Develop the most respectful and adapted process to stabilize a formula.
Offer an innovative packaging to make the consumption of food supplements easier and safer.
Glass and plastic ampoules, glass flasks or plastic bottles, jar, pallet tray, we manufacture for you any kind of size.
To enable you to deploy in your commercialization the allegation authorized and expected by your customers.
Here it is the story of CELS Laboratoire.
It gathers professionals with over 20 years of experience, and new pages are about to be written: with you; because your success is our success.
R&D department – We develop our formulas
Determination of your needs

(phytotherapic /energy drink/soup/ aqueous extracts or alcoholic of plants /syrup…)

Quotation in regards to the specification

Formula proposal with NDA

Testing in laboratory to validate R&D

Manufacturing of pilot sample and stability study
Production service – Our different manufacturing steps
Manufacturing of solutions in regards to the specifications and the modus operandi

Microbiological validation

Filling the quantity you request

(celsdose, glass ampoules, flask…)

Sterilization

(glass and plastic ampoules only)

Primary and secondary conditioning

(Boxing up with or without leaflet /Cartoning/labeling of the package…)

Microbiological analysis/heavy metal/other regarding the specifications

Preparation for domestic or international shipping
We manufacture your liquid solutions
(Vegetal, pasty, liquid, concentrated extracts)
Drainer / Syrups / Vegetal extract / vitamin mixture …
With or without conservators
We manufacture your ampoules
Two-sided glass ampoules
5 / 10 / 15ml
Silkscreened
Cardboard and plastic rack
One-dose plastic Ampoules (CELS DOSE)
10 to 15ml
Silkscreened
Hermetic pressure 6 bars
Sterilisable
With no conservators
Cardboard packaging
We condition your flasks or bottles
30mL to 1L
Simple or double labeling
Conditioning into packaging with or without booklet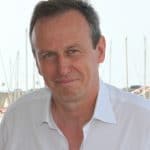 Serge THIVIN CEO

CEO CELS Laboratoire Sas

With more than 25 years of experience, I am happy to participate to CELS Laboratoire history.
Nature offers to all of us any element needed to maintain good health.
The way we feed is our very first medicine, and the consumption of vegetal extracts, natural and adapted, represents an organic and cost saving way to keep a good shape.
At CELS Laboratoire, we gather experienced people, with a great knowledge and the equipment indispensable to manufacturing of extracts, ampoules, syrups and drinks.
Development, formulation, extraction, mixing, assembly, filling, labeling, packaging. You will find within CELS Laboratoire professionals listening to you and helping you to succeed in your projects.
Either you are a Major distributor, or a Start-up company, our goal is your satisfaction.
In order your distribution efforts lead to success, we do our best to offer you the best pricing and the shortest delivery time we could for your products finished or semi-finished.
Discover a valuable amount of skills within the group of companies I have the change to manage.
Good health of course,
And have a wonderful business.